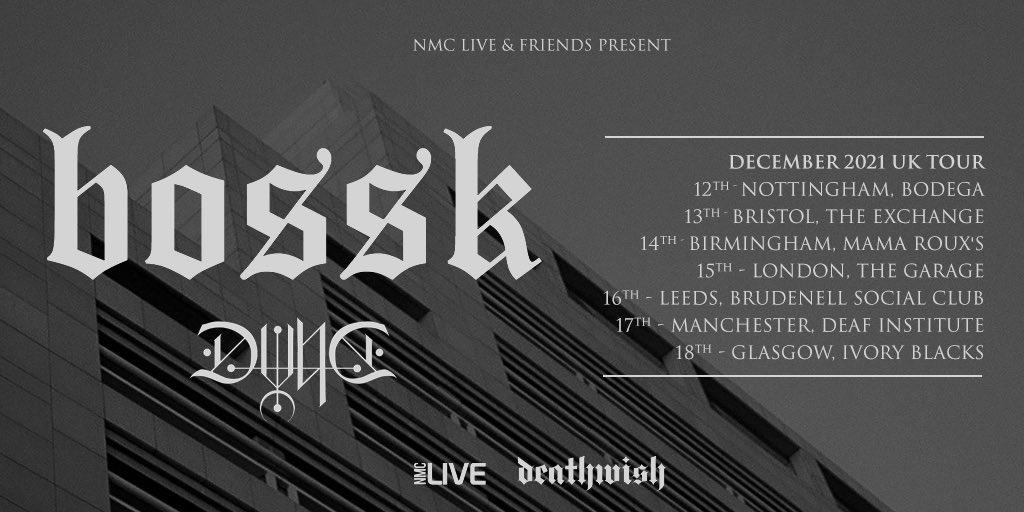 Bossk are set to his the road in December in support of their latest opus, Migration. They will be joined by the equally brilliant Dvne on the seven date jaunt around the UK. The tour kicks off in Nottingham on 12th December at Bodega and ends in Glasgow at Ivory Blacks.
The band recently played Damnation Festival and were met with wildly positive reviews of their stage show and their groove laden sludge from Distorted Sound (their review here). If their summation is anything to go by, it makes this tour a must see. Expect towering riffs, devastating rhythms, guttural vocals and cosmic music to move your soul.
Migration is the bands second full length album after Audio Noir. Prior to Audio Noir, the band had turned in a string of great releases in EP form. The band have honed their sound from the long form, largely instrumental pieces of I, II and III to shorter numbers which include a range of vocal and musical styles without losing the vast expanse they conjured on their early EP's.
Be sure to check this great tour out; a pre-Christmas warmer for you all!
You can buy tickets for the shows through the link here.
Check out the video for Menhir from Bossk below. It features Johannes Persson of Cult Of Luna.
Bossk: Website / Twitter / Facebook
You can follow At The Barrier on Twitter here, and like us on Facebook here. We really appreciate your support.
Categories: Uncategorised