2021 has been another wonderfully diverse year for music, and for the team at At The Barrier. Our writers take a look back at some of the best albums of the year.
Our list has been compiled without rank, but these are the writers picks for their best and favourite albums of the year. There is a mix of folk, country, Americana, jazz fusion, hip hop, electronica, death metal, black metal, soul, rock, blues and prog. We hope that you enjoy our look back to 2021 – it is a year that has provided a wonderful soundtrack on many levels.
---
---
The Anchoress – The Art Of Losing
Catherine Ann Davies aka The Anchoress delivered a bona fide masterpiece on her latest album. The Art Of Losing uses personal experiences, but the album carries a huge sense of empowerment for more than one person in owning the issues dealt with in the lyrics. The album is devastating, beautiful, harsh, powerful; as you delve deeper into The Art Of Losing, you will peel off another layer of music, or another lyric that affects. This is a brilliant, fearless record and deserves every ounce of praise it gets.
Read our full review here. You can also read our interview with The Anchoress here.
---
WÖR – About Towers
Something very special. A collection carillon tunes from the chimes of the churches and cathedrals of Belgium, France and Germany, reinterpreted by the ensemble of highly talented musicians that constitute WÖR as a set of sometimes jazzy, sometimes folky tunes. No work of dry scholarship; About Towers is fun and highly exhilarating.
Read our full review here.
---
Swindle– The New World
The New World has something for everyone and songs for all moods. The diversity of the talent on the album is amazing, yet it's Swindle's vision that makes this album feel genre-defying yet focused, energetic yet chilled. Absolutely recommended!
Read our full review here.
---
Steven Wilson – The Future Bites
This is prog. It's progressive. No noodling keyboard solos or flute driven departures. This is a tight album with absolutely no fat around the edges. It's production values are of the highest order. This makes for an unbelievably rich listening experience.
Read our full review here.
---
Emma Ruth Rundle – Engine Of Hell
An album that challenges the might of the previous outing in 2018 with On Dark Horses. The latter, deep and swampy. The current, stark and emotional. Both devastatingly intense. This is Emma Ruth Rundle baring her soul at the piano in a stunning representation of where she lies right now. Dark but uplifting, Emma Ruth Rundle seems to have the unfailing knack of never being anything less than riveting.
Read our full review here.
---
Necronautical – Slain In The Spirit
Necronautical released a metal tour de force, on their fourth album, that took the band into new and exciting musical territory. Slain In The Spirit is a great metal album, and Necronautical are a band you will want to see live should you get the chance.
Read our full review here.
---
The Paradox Twin – Silence From Signal
From a difficult subject and an unusual inspiration, comes what is a really outstanding album. In a packed marketplace, this is one album I'm glad didn't pass me by. Packed with slow burning intensity, imaginative writing and played with a genuine passion, Danny Sorrell has a classic on his hands.
Read our full review here. We also welcomed The Paradox Twin to our Why I Love column this year. Read here.
---
Iain Matthews – Fake Tan
The man sometimes described as Folk-Rock Royalty revisits his extensive back catalogue to give us a string of interesting, sometimes radical, reworks of old favourites. Backed by Norway's The Salmon Smokers, Iain sounds as fresh as ever and turns in some fantastic vocal performances. The reggae-fied take on Iain's big hit, Woodstock, is particularly sublime.
Read our full review here.
---
J. Chambers – Escape The Kingdom
Escape The Kingdom is a brilliant album. It's short; a real sucker punch. The words are brutal, and they're delivered authentically and intricately with a passion and intelligence that doesn't fail. The production is slick, and the beats are solid. I sincerely hope that Escape The Kingdom pushes J. Chambers further into the psyche of the masses. He is the kind of voice we need in society to continue the ongoing struggle to achieve equality.
Read our full review here.
---
Mogwai – As The Love Continues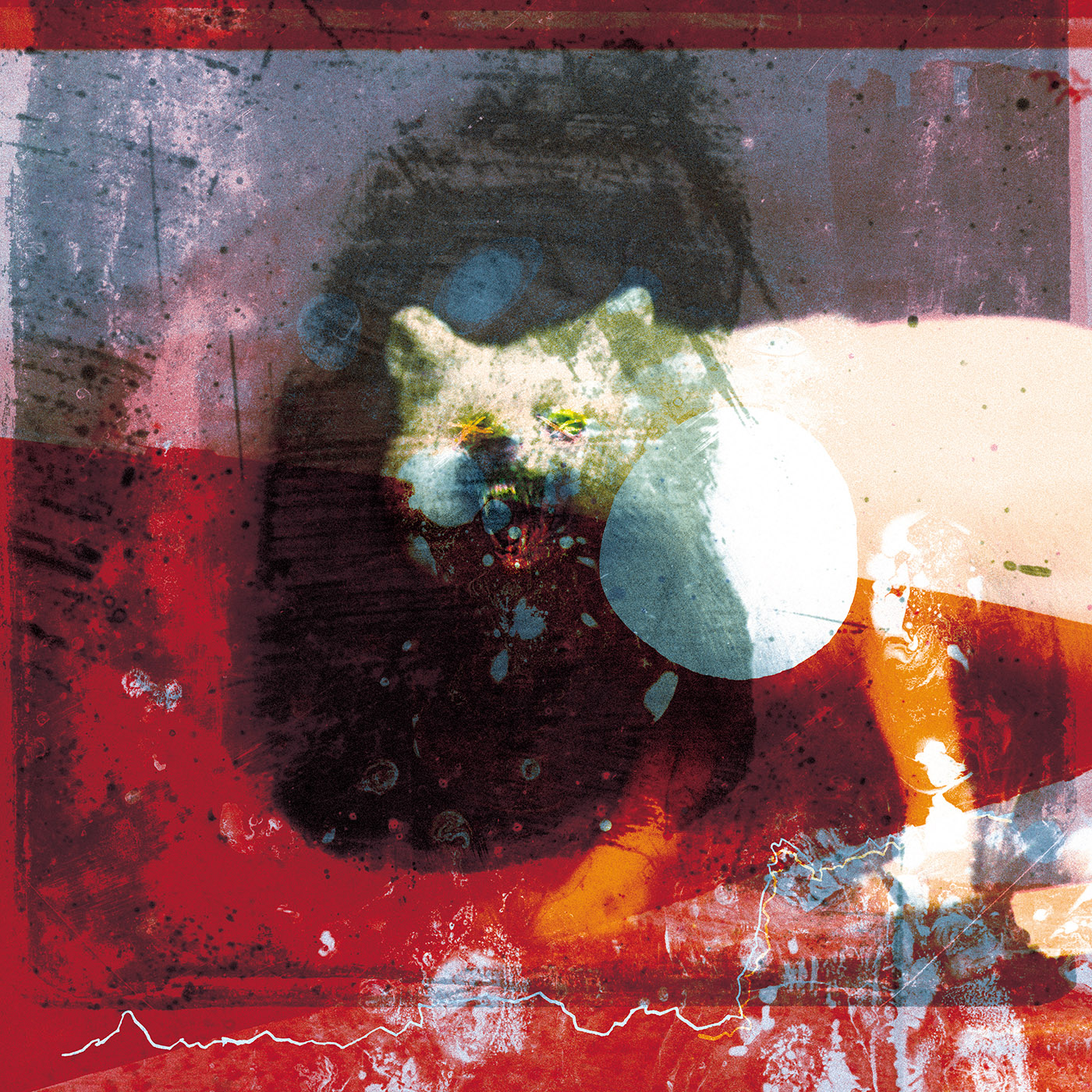 As The Love Continues feels like a type of culmination of where the band has been heading over their last few studio albums. It is an album that feels more coherent and bolder than its predecessor Every Country's Son. The album feels like it contains an overarching narrative in which lies hope, love and positivity. Mogwai has always been good at tapping into a listener's emotions with their music but with this album, they not only reflect how many of us are feeling but also offer us a way out – an arm around the shoulder, a catch up over a pint. A friend for many detached from their families and friends psychically. Here is an album drenched in melodies that you will hum for days afterward. Many beautiful lullabies.
Read our full review here.
---
Felice Brothers – From Dreams To Dust
Country contrarians from the Catskills, the Felice Brothers, keep 'em coming, still like nothing or nobody else out there.
Read our full review here.
---
Mànran – Ùrar
The ever-evolving Mànran continue to deliver their solid wedges of rock-infused traditional hues, this time with vocals to balance the thrust of energetic instrumental play.
Read our full review here.
---
Moth Effect – Hovering
There is nothing throwaway or disposable in Hovering's passion for the more electronic side of pop music yet it truly does manage to carry throughout a wonderful sense of fun and happiness . A fine balance between the playful and progressive and an album that leaves you in a far better state than when you first hit play. A much-needed distraction where over nine songs you can lose yourself in a world full of bright colours and optimism oh and a healthy dose of repetition repetition repetition (did I say that before?)
Read our full review here.
---
Old Blind Dogs – Knucklehead Circus
The remarkable renaissance of this Scottish institution continues to enthral and amaze. Old Blind Dogs ascend the heights on Knucklehead Circus.
Read our full review here.
---
Danielle Lewis – Dreaming In Slow Motion
This is a beguiling and extraordinary record. Knowing she is bilingual, some earlier work having been in the Welsh language, would it be perverse to want to hear it in that language? This is languid and dreamy electronica infused chamber folk from the West Coast of Wales.
Read our full review here.
---
Caravan – It's None Of Your Business
When most musicians aged 70+ would be forgiven for pipe full of punkweed and slippers these pioneers of the Canterbury sound show they have lost none of their musical faculties, and 50+ years on still recording and performing quality music.
Read our full review here.
---
Hamish Hawk – Heavy Elevator
This is an album that quite rightly demands your attention to all its facets: the musical arrangements, the imagery and intriguing connections in the lyrics, and of course Hamish's voice, with its sublime musicality, poetic tone, and pitch-perfect timing. There are so many highlights and layers to this album. Seek it out, listen, and be prepared for the lyrical and musical excellence that is Hamish Hawk.
Read our full review here. We also caught Hamish live in concert this year; our review here.
---
Benjamin Croft – Far and Distant Things
An album with a fabulous range of intriguing and immersive music to enjoy. The album is also beautifully produced by Benjamin, with the assistance of Henry Thomas. There is a crispness of sound, and an intimate soundstage, that enables the listener to fully experience the quality of playing of all the individuals. This is without doubt, a must own album for 2021, that pushes forward the creative possibilities of jazz fusion.
Read our full review here.
---
Starry Eyed & Laughing – Bells Of Lightning
70s janglemasters, Starry Eyed & Laughing, take flight a full forty six years, and counting, since their last Byrds infused outing. An unexpected surprise; the wait was worth it
Read our full review here.
---
WODE – Burn In Many Mirrors
Manchester black-metallers WODE return and show the step up that they have made. Burn In Many Mirrors is a huge album, with one of the most dynamic metal sounds you are likely to hear this year.
Read our full review here.
---
Goodbye Mr Mackenzie – Live: A Night In The Windy City
Scotland's iconic and unique Goodbye Mr Mackenzie shone brightly from the early 1980s to their final live show in 1995. Thankfully, despite a number of challenges, they reformed in 2019, to mark the 30th anniversary of their debut album Good Deeds And Dirty Rags, with a number of very well-received live performances. Their gig at the famous Glasgow venue, the Barrowland Ballroom, was recorded with this resulting live album, A Night In The Windy City. Welcome back Goodbye Mr Mackenzie!
Read our full review here.
---
At The Gates – The Nightmare of Being
The Nightmare Of Being is a courageous and completely successful genre shifting metal album; a landmark in the history of the band. It is unquestionably evidence of a band still developing, and evolving their music, in the most exciting way. It is quite simply, very highly recommended, to both metal and non-metal listeners.
Read our full review here.
---
Sleaford Mods – Spare Ribs
Spare Ribs feels like the next logical leap forward by a band in a constant state of evolution. By tapping into the collective past, Sleaford Mods have made an album that paves a future. The band has always had a knack of tapping into the zeitgeist and making important albums in important times and now is when we need them the most. Spare Ribs is the album where you see the true character actor that is Williamson, truly play the roles he was born to play with his delivery switching up with each song; with Fearn, you find an artist fearless in their pursuit for progression. You never for one second feel like he is phoning in any of the instrumentals. Every note is from the heart and the gut. Spare Ribs is the album we will cling to wishing for a way out of this mess. It gives us a chance for escapism whilst dealing in reality….a trick no other band out there could pull off.
Read our full review here.
---
Annie Keating – Bristol County Tides
Americana at its very best. Brooklyn Singer/Songwriter Annie Keating retreated to Bristol County, Massachusetts, at the onset of the COVID pandemic, learned to sail, and was inspired to write a set of songs that "Take us on a journey from Brooklyn to the coast, the river to sea." Bristol County Tides has something for everyone – strutting swaggering rock, Creedence-inspired swamp tunes, intimate love songs, image-laden ballads, reflective folk, bawdy saloon singalongs and even a tribute to Annie's 83 year-old mother. Not a dull moment in sight!
Read our full review here.
---
Swallow The Sun – Moonflowers
Moonflowers bears witness to the band taking another astonishing leap forward musically, and not afraid lyrically to articulate feelings around loss and sadness. A towering achievement of an album from a band that has never stopped developing musically.
Read our full review here.
---
James Lindsay – Torus
A magical fusion of Scottish instrumental folk, experimental rock, jazz and ambient, from Breabach's bassist. Aided and abetted by a group of awesomely talented friends, James has come up with an album packed with tunes that are adventurous, expertly played, highly enjoyable and entertaining . Euan Burton's production is outstanding.
Read our full review here.
---
Paul Hutchinson – Petrichor
An irresistible collection of folk tunes from Northern, Eastern and Western Europe, infused with classical inspirations and garnished with lashings of pastoral jazz. Accordion master Paul makes maximum use of his lockdown time to record a collection of his tunes and to coral a band of similarly masterful musicians from Sweden, Belgium, the USA and the UK to create something very special indeed.
Read our full review here.
---
Charlotte Wessels – Tales From Six Feet Under
Tales From Six Feet Under is a living document of a part of a persons life. Songs put together during a trying time for so many. The fruits of Charlotte Wessels labour are brilliant – this is an artist redefining herself in any way she wants. She had the chance to do what she wanted as she set out on her own journey; she has seized this opportunity with both hands. It is exciting to think what will come next from Charlotte Wessels.
Read our full review here. We also interviewed Charlotte earlier this year; read here.
---
Ross Jennings – A Shadow Of My Future Self
We all know how it can all go wrong when the singer from a band does a solo album. Nergal from Behemoth and his Me And That Man project turns that thought on its head. So does Ross Jennings. Taking a brief sidestep from the titanic Prog Metal of Haken, he uses the opportunity to boldly display his influences on his sleeve on a catchy and hard to resist set of classy songs and musicianship. Not at all what you'd expect; an utter delight and includes my personal track of the year, Phoenix.
Read our full review here.
---
Indolore – After The Rain
After the Rain by Indolore is a summery collection of mellow, tuneful songs bringing a radiant touch through contemplative and reflective thoughts.
Read our full review here and read Indolore's Why I Love feature about The Beach Boys here.
---
Boss Keloid – Family The Smiling Thrush
Boss Keloid are a rare beast. They transcend genre and bleed so much into their musical tapestry. Family The Smiling Thrush is their fifth full length outing, and it is another resounding triumph.
Read our full review here. We also had Boss Keloid join us for our look back at 1971. Read their piece on Don McLean here.
---
The Lost Trades – The Bird, The Barrel and The Book
What is intriguing about their songs is that they can create straightforward tales and thought-provoking lyrics. They also have, like their album title, a subtle cryptic element. The light and heavier instrumentations are chosen appropriately to fit a jolly or a solemn frame of mind.
Read our full review here. The band also treated us to an exclusive live version of Moonshadow by Cat Stevens for the piece the band wrote about Teaser & The Firecat. Watch, listen and read here.
---
Wardruna – Kvitravn
Wardruna hail from Bergen, Norway and specialize in bringing Norse myth and culture to musical life. Founding member Einar Selvik summarises the band's mission as "Taking old thoughts that still carry relevance and creating something new with them." Kvitravn was the next step in the evolution of this fascinating band.
Read our full review here.
---
Lunatraktors – The Missing Star
The second album by Carli Jefferson and Clair Le Couteur is no less startling than their debut work. Folk music turned on its head, blitzed in a blender and then given the delivery of innovative performance art. No-one else does anything like this. They wowed the Manchester Folk Festival/English Folk Expo this year too, which hopefully sets them on a path to wider recognition and gives us the chance to say "we told you so."
Read our full review here.
---
Illuminae – Dark Horizons
Ian Jones from Karnataka joins forces with Agnieszka Swita on a beautifully written, played and produced album. Would you expect anything less from a duo who have their feet firmly in the camps of atmospheric, symphonic rock with progressive and acoustic tinges. The single, Blood On Your Hands was epic and the album that followed didn't disappoint. With a new Karnataka album and tour due along with another Illuminae outing in the works, times are good for Mr Jones – a top guy too!
Read our full review here.
---
Mark Pontin Group – Kaleidoscope
Inventive blues roots, shone through any number of stylistic prisms, showing light, dark and a lot of promise. That's the Mark Pontin Group. Blues, but maybe not as you know it. The genesis is clearly within that genre, but is taken as a launching pad for forays back and forth the years, making the synopsis of styles sound entirely, and rightly, contemporary.
Read our full review here. We also caught Mark Pontin live in Manchester. Read our review here.
---
Anyone – In Humanity
This represents a new sound not just in prog but in any modern music from the rock genre. Experimental and unique yet is no overnight sensation as it was a decade in the making and despite its gloomy theme of a civilisation in decay it is highly listenable experience.
Read our full review here.
---
The Little Unsaid – Lick the Future's Lips
The Little Unsaid, with John Elliot's perceptive and evocative poetry, can do no wrong. After reviewing 3 pieces of The Little Unsaid's work, there isn't a track we don't like. We've always got them on repeat; it's about time the rest of the world joined in.
Read our full review here.
---
Bad Day Blues – Table By the Wall
If you like your blues raw, brash and dynamic this is the album for you. After winning Best New Blues Band in the 2019 Digital Blues Awards, The Bad Day Blues Band release an explosive, frenetic album in Table By The Wall. So good Joe Bonamassa rates them!
Read our full review here.
---
Savana Funk – Tindouf
Tindouf is a triumph of a record. It is socially aware in its outlook and is rich with history from a roster of members from diverse backgrounds and cultures. Without lyrics it might be hard to achieve this, but Savana Funk have a rare talent; making music that truly makes you feel.
Read our full review here.
---
Dauþuz – Vom schwarzen Schmied
Vom schwarzen Schmied is another qualified success. Dauþuz have a real gift for creating black metal, and the subject they use as stimulus is incredibly unique. As a genre, black metal is designed to make you feel a certain way. It pulls at the harsher side of things and challenges the aural senses. Dauþuz present an aural challenge, but any discerning fan of this style of music will appreciate the artistry on display here.
Read our full review here, and the interview we did with the band here.
---
Gary Numan – Intruder
Gary Numan is the gift that keeps giving. In Ade Fenton he has a perfect partner in the studio. Sonically, Intruder is brimming with confidence and thematically, Numan delivers darkness on a silver platter; it's truly fine. As an artist, Gary Numan doesn't stand still and long may this continue; Intruder is a towering success.
Read our full review here.
---
Seafoam Green – Martin's Garden
The popular duo of Dave O'Grady and Muireann McDermott Long fill every aspect on the spectrum of Americana on their second, and latest album, Martin's Garden. Blues, rock, gospel with country and Celtic influences all run through the album.
Read our full review here.
---
Mission Jupiter – Talk To Me
Talk To Me is an excellent record full of twists and turns that leave you asking what comes next. Keep an eye on this Belarusian quintet; they could really make waves. The cover art from Veronika Malyavka is brilliant along with Acle Kahney's mastering of the album.
Read our full review here
---
Cannibal Corpse – Violence Unimagined
In a time of great upheaval and change, you can always rely on some of things to provide continuity and normality. One of those things is Cannibal Corpse. The death metal pioneers continue to blaze a unique path in their gore laden riffs and abominable lyrics. Violence Unimagined is Cannibal Corpse's first album in four years; the longest break that they have had between releases.
Read our full review here and our interview with Alex Webster of Cannibal Corpse here.
---
Thank you for taking the time to read our end of year round up. If you would like to keep up with At The Barrier in the future, you can like us on Facebook here, follow us on Twitter here, and follow us on Instagram here.
We really appreciate all your support.